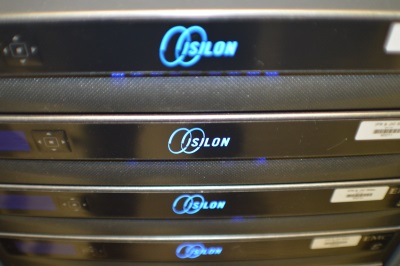 Modern biological research generates significant volumes of data in the laboratory,  which must then be processed, analysed and stored.
We manage a petabyte scale (PB) enterprise storage system to accommodate the laboratory data production and present it for immediate availability in our High Performance Computing environment.
Our current high volume storage system is EMC Isilon and is presented for shared access by all four of our research Institutes. We also host storage systems from SGI (for UV local disk) and NetApp.