Bio-IT World – Best Practices Award
25th May 2017 – Boston, MA
http://www.bio-itworld.com/2017/05/25/bio-it-world-announces-2017-best-practices-awards-winners.aspx
Improving Global Food Security and Sustainability By Applying High-Performance Computing To Unlock The Complex Bread Wheat Genome
Using the SGI UV systems specified, procured and supported by CiS, and the integration of Edico Dragen, the Earlham Institute has won the Bio-IT Best Practices award for IT infrastructure/HPC for their novel approach to mapping the wheat genome.  The award was received by Tim Stitt (on behalf of the Earlham Institute) and Paul Fretter (on behalf of CiS) at the awards ceremony in Boston MA.
Pictured: Paul Fretter (CiS), Allison Proffitt (Bio-IT), Tim Stitt (Earlham Institute) and Chris Davidson (HPE/SGI)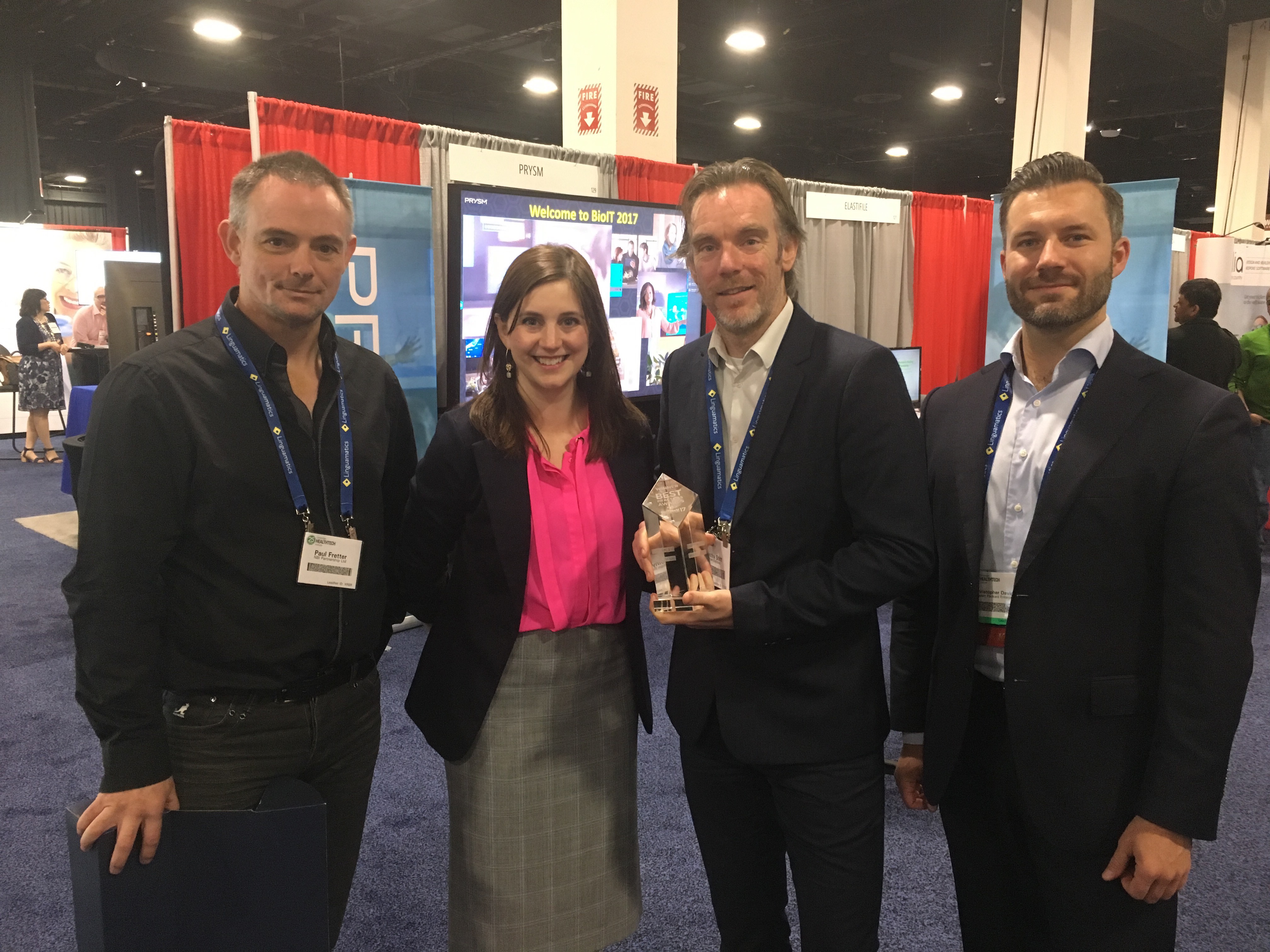 CiS first recommended and procured the SGI UV systems for Earlham (then TGAC) in 2010-11 and the team has continually developed the service for our customers (EI researchers) to use.   CiS staff who deserve a specific mention for their significant technical contributions are Chris Bridson and Sam Gallop.